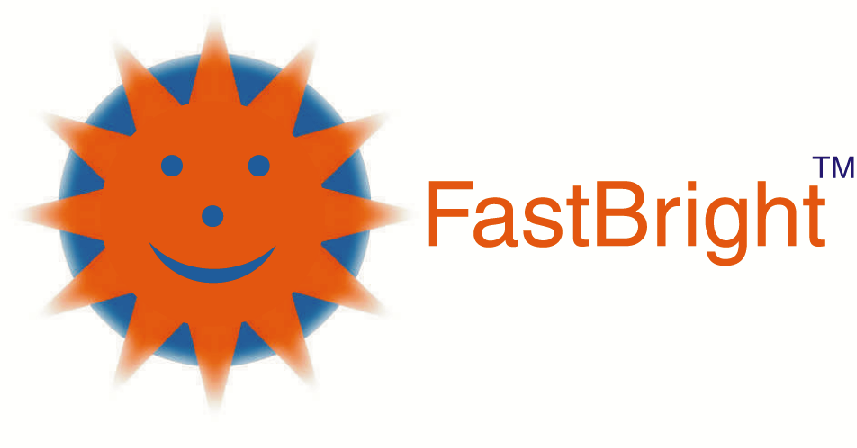 FastBright is the definitive Low Temperature Onglaze and Glass decorating colour range
Solvent and oil free colours dry in 15 minutes to a smudge free finish
Decorating on glaze and glass surfaces is safe and environmentally friendly. Colours clean away with water.
FastBright Colours give you flexibility in application. Screen print, brush, air brush, sponge onto earthenware, stoneware and porcelain surfaces or slump glass, plate glass and hollow glassware. Also available in powder form.
Developed and manfactured in Australia by Ceramic Glazes of Australia, Melbourne.
Instructions here for FastBright China and Porcelain Painting
FastBright Colour Range
* Rouge Indigo Red Brown Purple and Magenta – Colours containing Gold ! Rouge and Magenta suitable for ceramic only, not glass
FastBright Metallic Range

– suitable for glass and onglaze ceramic

*Many thanks to Bethany of 1000 Degrees Glass Studios who created the FastBright Metallic sample tiles for us

FastBrightTM colours make ceramic onglaze and glass decorating simple. Newly developed Fast-Drying polymer mediums coupled with high-stability pigments allow artists a new degree of freedom across temperature range 590 C to 830 C.

Drying takes as little as 15 minutes and overcomes the problems associated with pine oil/solvent mediums. Colours are smudge-free, providing artists with a clean working environment and the choice to apply additional colours whilst handling the piece.

The solvent/oil-free composition of this new medium means safer working conditions and reduced damage to the environment.

Cleaning requires water only and removes the need for hazardous chemicals, such as mineral turpentine.

The Riso-Print Gocco systems and all other screen printing techniques can all safely used with FastBrightTM colours due to the absence of solvents.

In addition to printing, FastBrightTM colours may be brushed and air-brushed. The Fast-Drying medium allows excellent control with the brush and superior processing of the pigments allows trouble-free use with fine air-brushing devices.

Colours available in 30ml, 60ml, 120ml and 500ml. Flux and Medium available in 120ml, 500ml and 1 litre. FastBright Powders available in 100 grams, 500 grams and 1 kilogram quantities.

FastBright Starter Kit 1 – 15ml White, Canary, Blue Lagoon and Bright Red, 60ml Flux and 30ml Medium FastBright Starter Kit 2 – 15ml Red Brown, Spring Fresh and Indigo, 60ml Flux and 30ml Medium FastBright Starter Kit 3 – 15ml Orange, Emerald Green and Black, 60ml Flux and 30ml Medium